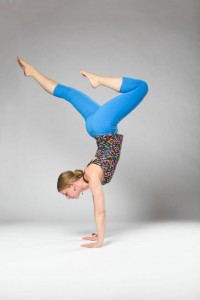 Lori McAlister (E-RYT 500) is an international vinyasa yoga teacher based in New York City. Known for her creative and intelligent sequences, Lori developed Sequencology, an advanced teacher training that shares her method. Over the last decade Lori has been a featured teacher at New York City's top yoga studios, an adjunct faculty member on several teacher training staffs, and leads workshops, retreats and trainings around the globe. She has been featured in Vanity Fair, Style Magazine, and Bazaar Magazine.
Originally from Maine, Lori earned her BFA in Dance from Emerson College in Boston, Massachusetts. She received her 200 hour yoga certification from New York Yoga under the direction of David Hollander, Michael Gilbert, and Govinda Kai. She has also received her 500 hour certification in Shiva Rea's Prana Flow from Sonic Yoga and a 75 hour advanced Kula Flow teacher training with Schuyler Grant.
Lori currently lives in New York City with her husband, Raimon, and their son Bodhi. She teaches weekly classes at Pure Yoga East, Sonic Yoga, and House of Jai. She is currently on the 200 Hour Teacher Training staff at House of Jai and both the 200 and 500 Hour Teacher Training staffs at Ohra Wellness.
SUNDAY
5:30- Slow Flow- Pure East
6:30- Hot Slow Flow- Pure East
MONDAY
7:15- Flow 1/2- Sonic Yoga
WEDNESDAY
12:30- Open Vinyasa- House of Jai
6:00 – Open Vinyasa- Pure East
FRIDAY
9:30- Vinyasa 1/2- Pure East
6:30- Flow 1- Sonic Yoga
SATURDAY
11:00am- Open Vinyasa- House of Jai
UPCOMING WORKSHOPS

Hip Hip Hooray!
A Hip-Opening Master Class
Unity Yoga, Harlem NYC
Saturday, May 2nd  2:00-4:15pm
http://www.unityyoganyc.com
Ever show up to yoga class and hope to do pigeon for an hour? That's because the hips are the overworked workhorses that carry our psycho-physical-spiritual loads and unlocking them is key to our well-being.

Sequencology is a methodology developed by Lori McAlister (E-RYT 500) for intelligent vinyasa yoga sequencing. This advanced teacher training examines the design of well-balanced yoga classes. We reverse engineer peak poses, refine their building blocks, and create challenging, safe and efficient yoga sequences. Topics include anatomy and injury prevention, diagnostics and sequencing for the private client, therapeutics and pain management, and how to incorporate authentic dharma talk. Trainees will cultivate effective tools for sequencing fully-developed vinyasa classes and specialized sessions for private clients.
Sequencology is now being offered as a private mentorship. Sessions can be completed in person in New York City or via Skype for out-of-towners.
ANNAMAYA KOSHA (PHYSICAL BODY)

Sequencology Methodology
Reverse Engineering of Advanced Asana
Anatomy and Injury Prevention
Krama Sequencing Practicum
PRANAMAYA KOSHA (ENERGETIC BODY)

Beyond the Physical- Chakras and the Subtle Body
Jedi Mind Tricks – Brainwave Activity and Pranayama
Diagnostics and Sequencing for the Private Client
Private Client Sequencing Practicum
MANAMAYA KOSHA (MENTAL/EMOTIONAL BODY)

Yoga Therapeutics Sequencing
Yin and Restorative Sequencing
Prenatal/Postnatal Sequencing
Pain Management and the Mind Body Connection
Yin/Restorative/Prenatal Sequencing Practicum
VIJNANAMAYA KOSHA (INTUITIVE BODY)

Dharma Talk with the Vijnana Bhairava
Final Practicum
REQUIREMENTS:
– mentees will be required to complete 4 practicum assignments or "om" work designing sequences
– mentees will receive invaluable feedback and support in designs
– mentees will be required to attend 4 of Lori's classes to absorb the sequencing methodology (out of town skyped sessions available)
– mentees are required to read manual
– required books:
"The Key Poses of Yoga: Scientific Keys, Volume II" by Ray Long
– "Eastern Body, Western Mind" by Anodea Judith
– "Insight Yoga Book" by Sarah Powers
Individual: $800
Semi-private: $750
Lori can come to the comfort of your own home for a one hour private yoga instruction.
Please select one of the sessions below and contact Lori for your first private lesson.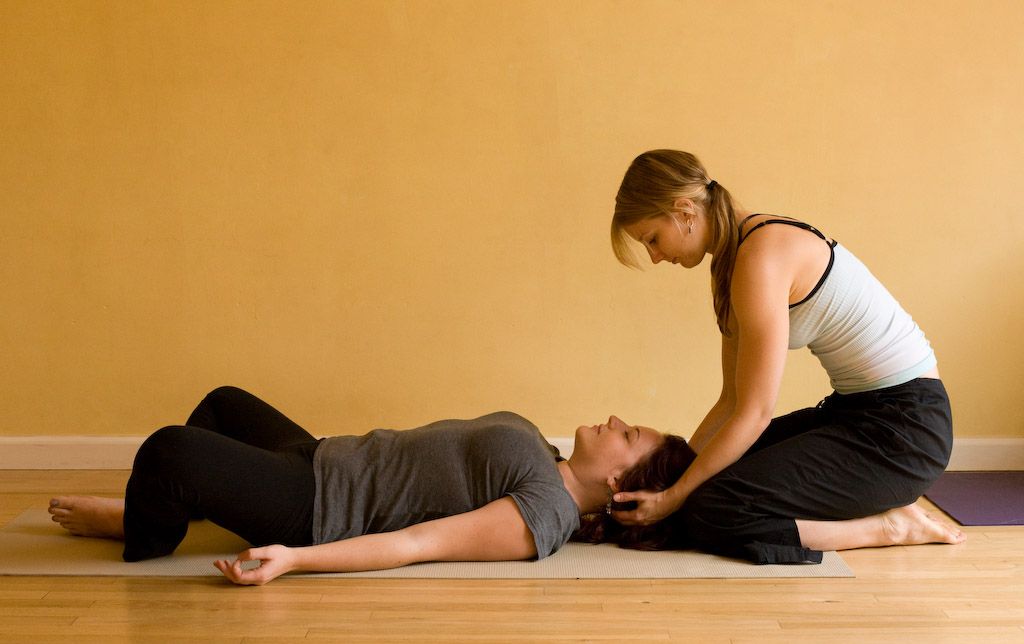 Beginner : perfect for your first time practicing yoga. this orientation will cover the names and alignments of basic postures and finish up with a deep relaxation.
Basics : this is a hatha yoga session. we move at a slow pace through sun salutations, standing poses, balances, core-strengthening, back bends, forward bends, hip-openers, shoulder-openers, and finish up with a deep relaxation. this practice has low-impact on the joints.
Intermediate : this is for the dedicated yogi who wishes to move into a deeper understanding of the practice. we move at a faster pace through a flow sequence of sun salutations, standing postures, balances, core strengthening, back bends, forward bends, hip-openers, shoulder-openers, and finish with a deep relaxation. this practice introduces arm balancing, inversions and deep back bending with more weight-bearing on the joints. we also cover pranayama (breathing techniques), yogic philosophy, and meditation.
Advanced : this is an athletic practice for the dedicated yogi who wishes to explore a dynamic flow of challenging asana (physical postures), with pranayama (breathing), and meditation. be prepared to sweat!
Restorative : a practice named for restoring a sense of calm to the central nervous system, this session is gentle and slow with the use of several props to support complete relaxation. aroma therapy and gentle massage are incorporated to help you feel refreshed and restored. perfect for those recovering from an injury, an illness, or for those who want a gentle practice with no impact on the joints.
Sports-geared yoga : perfect for any athlete who wants to compliment their training with a yoga practice that will increase their flexibility and center their focus.
Kids and/or family yoga : this session is created as play-time for the whole family as we explore the yoga postures with songs, games, and story-telling. create life-lasting memories of family-bonding time with smiles and laughter.
Prenatal yoga : perfect for any trimester. these sessions focus on deep squatting, pranayama (breathing techniques), kegel exercises, and deep relaxation.
Chair yoga : perfect for seniors or those recovering from an injury who need to modify their practice by use of a chair. the session will focus on lengthening the spine, lubricating the joints, increasing mobility and flexibility, balancing, and finishes with a deep relaxation. there is no weight-bearing on the joints.