One People. One Planet. One Love.
ABOUT LORI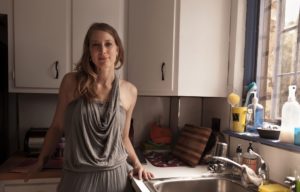 LORI MCALISTER (E-RYT 500, YACEP) is a celebrated international yoga educator and the creator of Sequencology, a teaching methodology for intelligent vinyasa. She has been a featured teacher at New York City's top yoga studios, an adjunct faculty member on several teacher training staffs, and leads workshops, retreats and trainings around the globe. She has been featured in Vanity Fair, NY Yoga + Life Magazine, Style Magazine, and Bazaar Magazine. Lori currently lives in Philadelphia with her husband, Raimon, and their son, Bodhi and daughter, Ona.
Originally from Maine, Lori earned her BFA in Dance from Emerson College in Boston, Massachusetts. She received her 200 hour yoga certification from New York Yoga under the direction of David Hollander, Michael Gilbert, and Govinda Kai. She has also  her 500 hour certification in Shiva Rea's Prana Flow from Sonic Yoga and a 75 hour advanced Kula Flow teacher training with Schuyler Grant.
Magu Yoga
Tuesday 12:15pm
Sunday 11:15am
Main Line Yoga Shala
Thursday 9:30am
Friday 12:00pm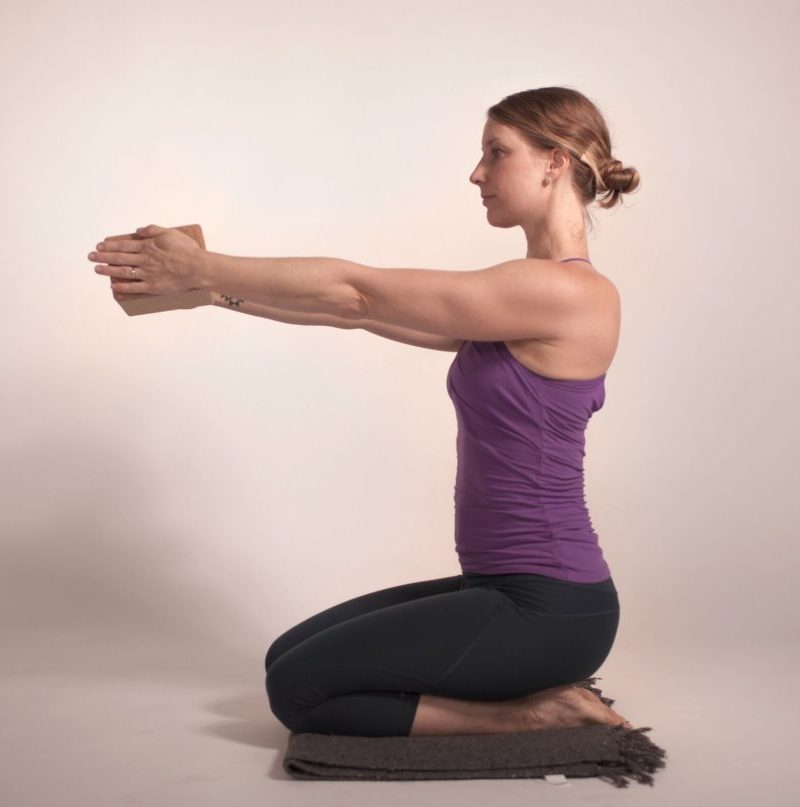 Namas Day Philly – WHYY Building in Philadelphia

Saturday, April 21, 2018, 9am
Thoughtful Yoga: Sequencing with the Written Word
with Katy Hawkins & Lori McAlister
Join Katy Hawkins, Ph.D, and Lori McAlister for a tandem-taught yoga class and sequencing practicum where poetry and philosophy are the driving sources of theme. In the first half of the workshop, Katy will draw not only from her work as a yoga teacher, but also as a college professor of literature, to lead an asana practice that explores poetry. Lori will then guide us in a practice centered on yoga philosophy, culling relevant skills from the Sequencology teacher training she created (combining intelligent sequences with subtle body support). The second half of the workshop offers a chance for independent, hands-on experimentation with sequencing. Participants will create their own mini-sequences using the new principles introduced for combining movement and text. Come reap the benefits of 40 years of combined teaching experience, to deepen your own exploration of movement and theme.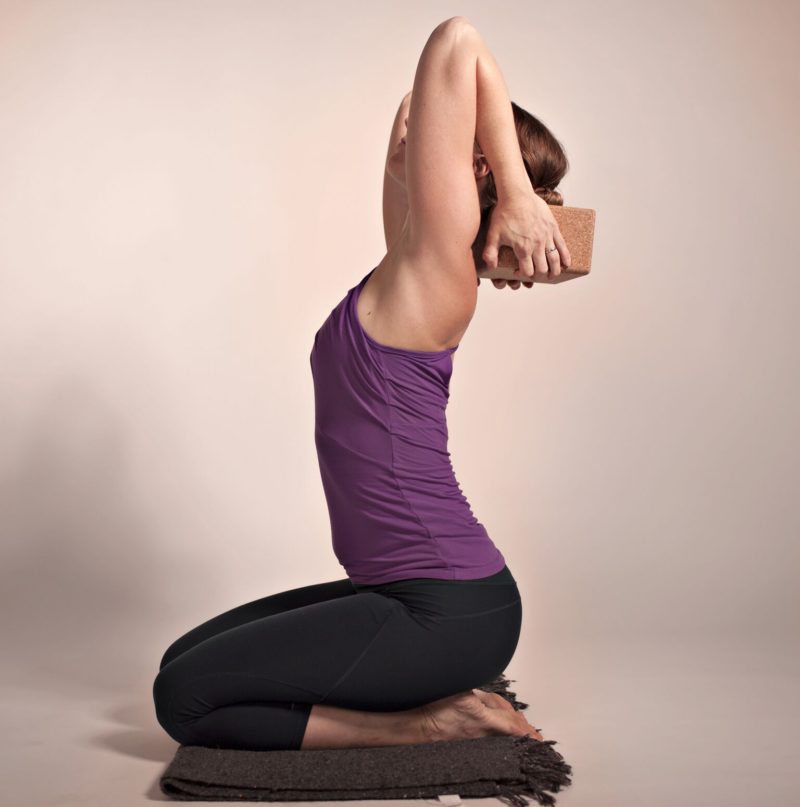 Monthly Immersions – Advanced Studies
Main Line Yoga Shala, Narberth, PA
SEQUENCOLOGY CRASH COURSE – Friday, February 2,  1-2:30pm
Sequencology was developed by Lori McAlister for designing intelligent vinyasa yoga classes. In this 90 minute crash course, Lori breaks down the creative process she uses when she creates her class sequences. It is strongly encouraged to practice her 12-1pm beforehand because we'll dissect its bhavana and theme integration, asana vocabulary and phrasing, and use of krama to arrive at a peak experience.
JEDI MIND TRICKS – Friday, March 2, 1-2:30pm
This workshop covers the neurological effects the yoga practice can have and how to set the bhavana (feeling state) to facilitate them. Discussion will include breaking down the hemispheres of the brain, how brainwave activity changes during the practices, and how the self-hypnotic effects of pranayama bring us into a trance-like state. We'll also cover sound, body language, special effects (light, incense, candles), and how the art of the playlist contributes. Learn the how the energetic seat of the peak pose dictates these choices and how to orchestrate the whole symphony. Quick clue: less is more!

Sequencology is a methodology developed by Lori McAlister (E-RYT 500) for intelligent vinyasa yoga sequencing. This advanced teacher training examines the design of well-balanced yoga classes. We reverse engineer peak poses, refine their building blocks, and create challenging, safe and efficient yoga sequences. Topics include anatomy and injury prevention, diagnostics and sequencing for the private client, therapeutics and pain management, and how to incorporate authentic dharma talk. Trainees will cultivate effective tools for sequencing fully-developed vinyasa classes and specialized sessions for private clients.
Sequencology is now being offered as a private mentorship. Sessions can be completed in person in Philadelphia or via Skype for out-of-towners.
ANNAMAYA KOSHA (PHYSICAL BODY)

Sequencology Methodology
Reverse Engineering of Advanced Asana
Anatomy and Injury Prevention
Krama Sequencing Practicum
PRANAMAYA KOSHA (ENERGETIC BODY)

Beyond the Physical- Chakras and the Subtle Body
Jedi Mind Tricks – Brainwave Activity and Pranayama
Diagnostics and Sequencing for the Private Client
Private Client Sequencing Practicum
MANAMAYA KOSHA (MENTAL/EMOTIONAL BODY)

Yoga Therapeutics Sequencing
Yin and Restorative Sequencing
Prenatal/Postnatal Sequencing
Pain Management and the Mind Body Connection
Yin/Restorative/Prenatal Sequencing Practicum
VIJNANAMAYA KOSHA (INTUITIVE BODY)

Dharma Talk with the Vijnana Bhairava
Final Practicum
REQUIREMENTS:
– mentees will be required to complete 4 practicum assignments or "om" work designing sequences
– mentees will receive invaluable feedback and support in designs
– mentees will be required to attend 4 of Lori's classes to absorb the sequencing methodology (out of town skyped sessions available)
– mentees are required to read manual
– required books:
"The Key Poses of Yoga: Scientific Keys, Volume II" by Ray Long
– "Eastern Body, Western Mind" by Anodea Judith
– "Insight Yoga Book" by Sarah Powers
Individual: $800
Semi-private: $750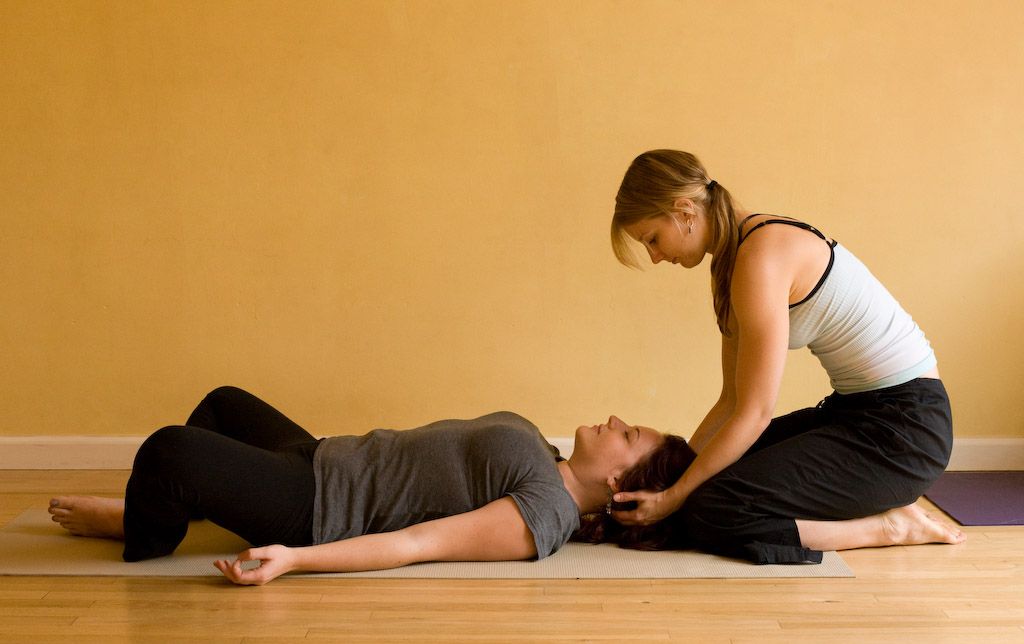 Beginner : perfect for your first time practicing yoga. this orientation will cover the names and alignments of basic postures and finish up with a deep relaxation.
Basics : this is a hatha yoga session. we move at a slow pace through sun salutations, standing poses, balances, core-strengthening, back bends, forward bends, hip-openers, shoulder-openers, and finish up with a deep relaxation. this practice has low-impact on the joints.
Intermediate : this is for the dedicated yogi who wishes to move into a deeper understanding of the practice. we move at a faster pace through a flow sequence of sun salutations, standing postures, balances, core strengthening, back bends, forward bends, hip-openers, shoulder-openers, and finish with a deep relaxation. this practice introduces arm balancing, inversions and deep back bending with more weight-bearing on the joints. we also cover pranayama (breathing techniques), yogic philosophy, and meditation.
Advanced : this is an athletic practice for the dedicated yogi who wishes to explore a dynamic flow of challenging asana (physical postures), with pranayama (breathing), and meditation. be prepared to sweat!
Restorative : a practice named for restoring a sense of calm to the central nervous system, this session is gentle and slow with the use of several props to support complete relaxation. aroma therapy and gentle massage are incorporated to help you feel refreshed and restored. perfect for those recovering from an injury, an illness, or for those who want a gentle practice with no impact on the joints.
Sports-geared yoga : perfect for any athlete who wants to compliment their training with a yoga practice that will increase their flexibility and center their focus.
Kids and/or family yoga : this session is created as play-time for the whole family as we explore the yoga postures with songs, games, and story-telling. create life-lasting memories of family-bonding time with smiles and laughter.
Prenatal yoga : perfect for any trimester. these sessions focus on deep squatting, pranayama (breathing techniques), kegel exercises, and deep relaxation.
Chair yoga : perfect for seniors or those recovering from an injury who need to modify their practice by use of a chair. the session will focus on lengthening the spine, lubricating the joints, increasing mobility and flexibility, balancing, and finishes with a deep relaxation. there is no weight-bearing on the joints.
GET STARTED ON YOUR JOURNEY. CONTACT LORI BELOW!
CONTACT
Send Lori a message