One People. One Planet. One Love.
ABOUT LORI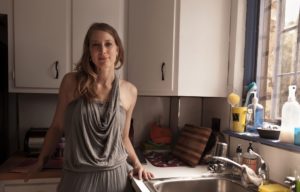 LORI MCALISTER (E-RYT 500, YACEP) is a celebrated international yoga educator and the creator of Sequencology, a teaching methodology for intelligent vinyasa. She has been a featured teacher at New York City's top yoga studios, an adjunct faculty member on several teacher training staffs, and leads workshops, retreats and trainings around the globe. She has been featured in Vanity Fair, NY Yoga + Life Magazine, Style Magazine, and Bazaar Magazine. Lori currently lives on the Main Line of Philadelphia in Bala Cynwyd, Pennsylvania with her husband, Raimon, and their children Bodhi and Ona.
Originally from Maine, Lori earned her BFA in Dance from Emerson College in Boston, Massachusetts. She received her 200 hour yoga certification from New York Yoga under the direction of David Hollander, Michael Gilbert, and Govinda Kai. She also holds her 300 hour certification in Shiva Rea's Prana Vinyasa from Sonic Yoga and a 75 hour advanced Kula Flow teacher training with Schuyler Grant.
Magu Yoga
Tuesdays 12:15pm     Wednesdays 6:30pm     Sundays 9:30am
Main Line Yoga Shala
Tuesdays 6:00pm        Thursdays 9:30am         Fridays 12:00pm           Saturdays 7:45am
Sign up for Lori's Newsletter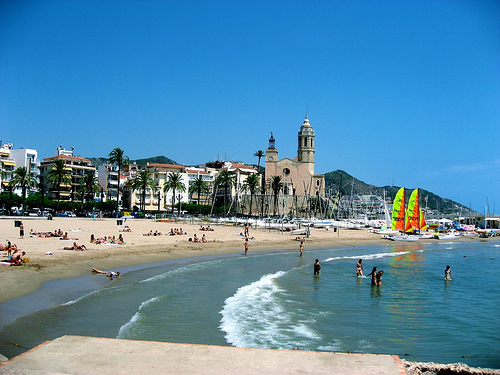 SPAIN SUMMER SOLSTICE 2020 YOGA RETREAT
Join Lori McAlister for her second annual yoga retreat to Sitges Spain, a unique experience of refreshing yoga and wellness in the Mediterranean. Sync your biorhythms to the heartbeat of the this fisherman's village and its 9:30pm sunsets. Take in the flower carpets and parade of giants in the San Juan celebration. Tour the only Catalan Buddhist Monastery, La Sagrada Familia, and the Picasso Musuem.  Stay minutes walking from the beach. Enjoy long lunches and relaxing siestas. Daily yoga and meditation.
Summer Solstice yoga practice
Daily yoga, breathing + meditation
6 nights accomodations minutes walk from the beach
Roundtrip transportation to airport
1 Barcelona day trip to La Sagrada Familia & Picasso Museum
1 Tour of Buddhist Monastery Sakya Tishi Ling
Catalan celebration of San Juan
Daily opportunities to swim in Mediterranean
Daily opportunities to shop in Sitges (hundreds of boutiques)
Daily opportunities to live like a local and practice siesta
2 meals provided daily
Daily housekeeping
Additional amenities include:
Private Sailing at Club Nautic Sitges
Stand Up Paddleboard lessons at Club Nautic Sitges
Bookings for salon treatments / massage
Cost:
$3250 Deluxe (private room)
$2950 Shared room
Register via Paypal @ lorimcalister@gmail.com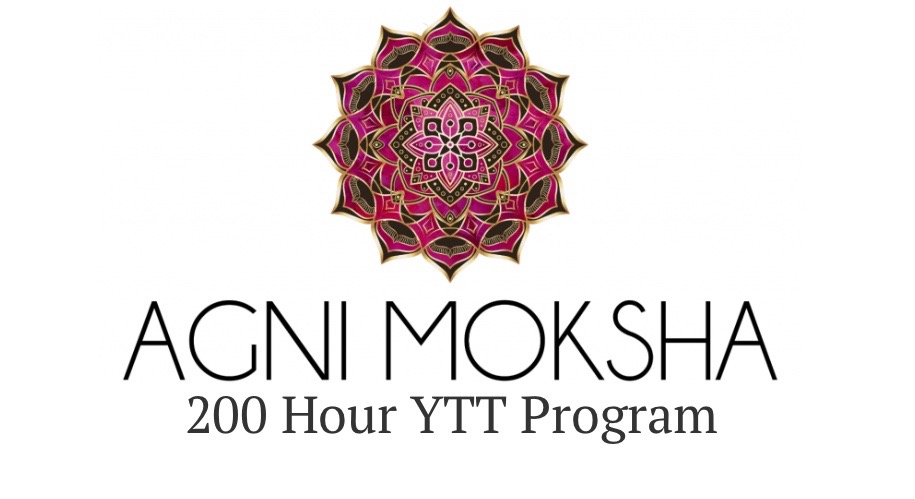 Agni Moksha (fire of liberation) is a 200 hour yoga teacher training program led by senior teachers Erica Taxin Bleznak and Lori McAlister, and assisted by Michelle Baldino.
Rooted in the Krishnamacharya lineage, this yoga teacher training program includes comprehensive asana study, intelligent sequencing, and refinement of communication skills.
There will be an in-depth focus on anatomy as it corresponds to creating safe, effective and informed class sequences.  Guest teacher Julie Pogachefsky will facilitate modules that delve deep into the practice and teaching of pranayama and the Yoga Sutras.
This training is not only about imparting the wisdom, knowledge, and skills that are critical for teaching competency, but in assisting trainees to discover their own voice, presence and personal teaching style.
Included in the Agni Moksha 200 Hour Program:
Learn Asana, Yoga Philosophy, Adjustments, and Intelligent/Informed Sequencing
Anatomy and Physiology related to the Asana Practice
Accessing your authentic voice as a teacher
Designing class plans for various populations
Teaching Meditation and Pranayama Practice
Professional Responsibilities and Ethics as a yoga teacher
Unlimited yoga classes at Main Line Yoga Shala (September 6, 2019 – June 7, 2020)

Sequencology is a methodology developed by Lori McAlister (E-RYT 500) for intelligent vinyasa yoga sequencing. This advanced teacher training examines the design of well-balanced yoga classes. We reverse engineer peak poses, refine their building blocks, and create challenging, safe and efficient yoga sequences. Topics include anatomy and injury prevention, diagnostics and sequencing for the private client, therapeutics and pain management, and how to incorporate authentic dharma talk. Trainees will cultivate effective tools for sequencing fully-developed vinyasa classes and specialized sessions for private clients.
Sequencology is now being offered as a private mentorship. Sessions can be completed in person in Philadelphia or via Skype for out-of-towners.
ANNAMAYA KOSHA (PHYSICAL BODY)

Sequencology Methodology
Reverse Engineering of Advanced Asana
Anatomy and Injury Prevention
Krama Sequencing Practicum
PRANAMAYA KOSHA (ENERGETIC BODY)

Beyond the Physical- Chakras and the Subtle Body
Jedi Mind Tricks – Brainwave Activity and Pranayama
Diagnostics and Sequencing for the Private Client
Private Client Sequencing Practicum
MANAMAYA KOSHA (MENTAL/EMOTIONAL BODY)

Yoga Therapeutics Sequencing
Yin and Restorative Sequencing
Prenatal/Postnatal Sequencing
Pain Management and the Mind Body Connection
Yin/Restorative/Prenatal Sequencing Practicum
VIJNANAMAYA KOSHA (INTUITIVE BODY)

Dharma Talk with the Vijnana Bhairava
Final Practicum
REQUIREMENTS:
– mentees will be required to complete 4 practicum assignments or "om" work designing sequences
– mentees will receive invaluable feedback and support in designs
– mentees will be required to attend 4 of Lori's classes to absorb the sequencing methodology (out of town skyped sessions available)
– mentees are required to read manual
– required books:
"The Key Poses of Yoga: Scientific Keys, Volume II" by Ray Long
– "Eastern Body, Western Mind" by Anodea Judith
– "Insight Yoga Book" by Sarah Powers
Individual: $800
Semi-private: $750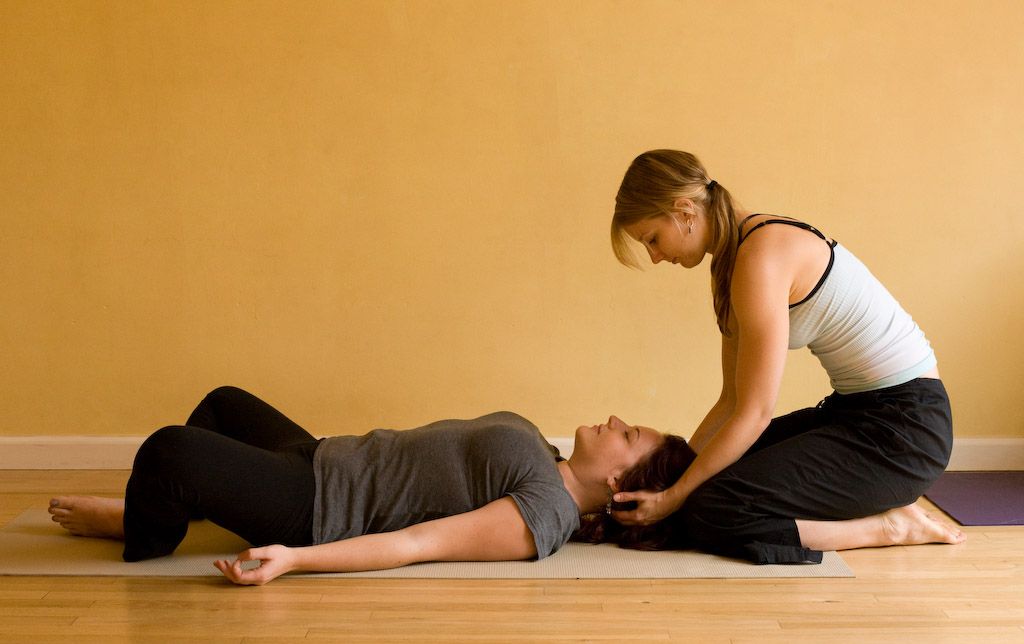 Beginner : perfect for your first time practicing yoga. this orientation will cover the names and alignments of basic postures and finish up with a deep relaxation.
Basics : this is a hatha yoga session. we move at a slow pace through sun salutations, standing poses, balances, core-strengthening, back bends, forward bends, hip-openers, shoulder-openers, and finish up with a deep relaxation. this practice has low-impact on the joints.
Intermediate : this is for the dedicated yogi who wishes to move into a deeper understanding of the practice. we move at a faster pace through a flow sequence of sun salutations, standing postures, balances, core strengthening, back bends, forward bends, hip-openers, shoulder-openers, and finish with a deep relaxation. this practice introduces arm balancing, inversions and deep back bending with more weight-bearing on the joints. we also cover pranayama (breathing techniques), yogic philosophy, and meditation.
Advanced : this is an athletic practice for the dedicated yogi who wishes to explore a dynamic flow of challenging asana (physical postures), with pranayama (breathing), and meditation. be prepared to sweat!
Restorative : a practice named for restoring a sense of calm to the central nervous system, this session is gentle and slow with the use of several props to support complete relaxation. aroma therapy and gentle massage are incorporated to help you feel refreshed and restored. perfect for those recovering from an injury, an illness, or for those who want a gentle practice with no impact on the joints.
Sports-geared yoga : perfect for any athlete who wants to compliment their training with a yoga practice that will increase their flexibility and center their focus.
Kids and/or family yoga : this session is created as play-time for the whole family as we explore the yoga postures with songs, games, and story-telling. create life-lasting memories of family-bonding time with smiles and laughter.
Prenatal yoga : perfect for any trimester. these sessions focus on deep squatting, pranayama (breathing techniques), kegel exercises, and deep relaxation.
Chair yoga : perfect for seniors or those recovering from an injury who need to modify their practice by use of a chair. the session will focus on lengthening the spine, lubricating the joints, increasing mobility and flexibility, balancing, and finishes with a deep relaxation. there is no weight-bearing on the joints.
GET STARTED ON YOUR JOURNEY. CONTACT LORI BELOW!
CONTACT
Send Lori a message